Joint Motion TeleRehab
Email us today to set up an appointment.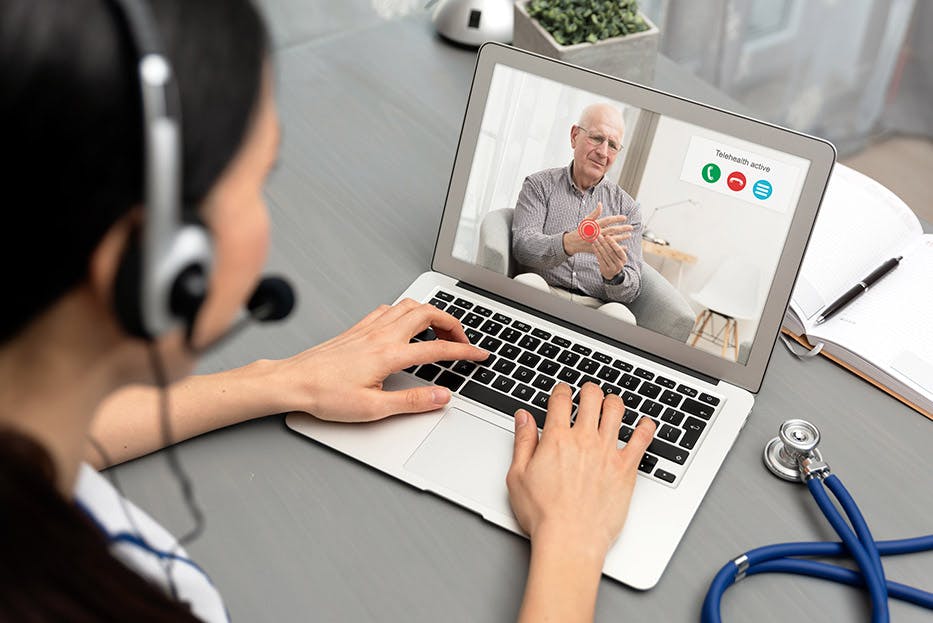 Joint Motion Physical Therapy is very excited to announce a treatment option we are now offering for patients who are not able to come in for in-person visits. It's called TeleRehab.
What is TeleRehab for Physical Therapy?
Simply put, "TeleRehab" for physical therapy (or "virtual physical therapy") is an alternative to in-person appointments with your PT during this time. This digital communication is a convenient and effective option to have an issue evaluated or stay on track with your recovery.
How does TeleRehab work?
Appointments will be conducted via a live video call with your PT (either through your iPhone or computer). The therapist will send you an email with the link or get in touch with you before your session. All you have to do is click the link a few minutes before your appointment time to join the call!
What will I be doing during my session?
The time of each session will vary based on the individual but average would be about 30-45 minutes.
Your PT will lead your physical therapy session, but it will typically include activities such as:
A discussion of how you're doing including plenty of motivation and accountability to keep progressing!
Establishing, updating and overseeing therapeutic exercises that will keep you getting stronger
Uncovering movement deficits that can be addressed right from home
Recommendations or adjustments to your daily activities and/or workouts
A comprehensive home program so you can stay on track in between TeleRehab sessions